A Roundup Of Stylish One Piece Swimsuits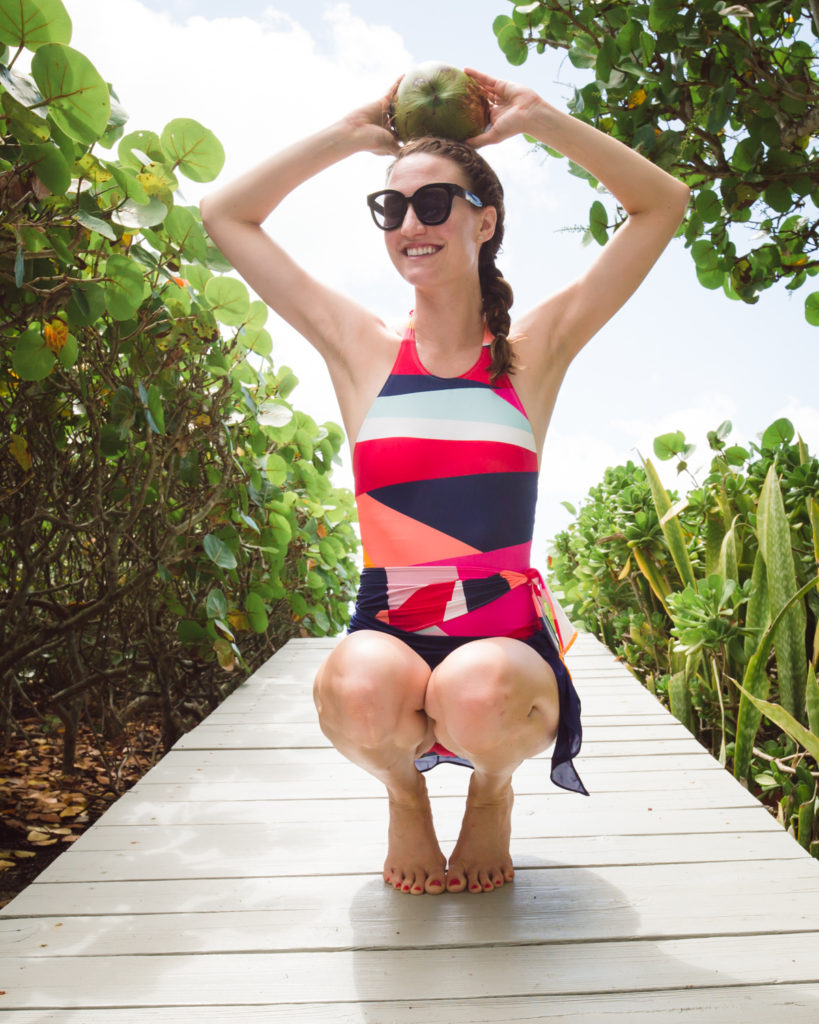 Why I Love Stylish One Piece Swimsuits
The reason why I love stylish one piece swimsuits boils down to one thing: They cover more, and therefore are more comfortable, compared to two piece swimsuits.
I remember the glory days of a torso I actually wanted to show off and not worrying about hiding certain parts that aren't what they used to be. In my 20s, it'd be a very rare occasion to find me in a one piece. But especially after having kids, I've changed my tune completely! Don't get me wrong…I still love a fabulous two piece on occasion. But they just don't have the appeal that they used to.
Body image aside, since I've turned 30 and started to see the signs of aging, I'm less and less concerned about the things I was in my younger years, like an even tan. Instead I'm lathered in SPF 50, usually have a huge hat on, and am spending all my time catching toddlers while they show off how they can jump into the pool for the 234,342 time in a row.
With all that in mind, in general I'd say that my preferences for swimwear have matured. But I still want to be stylish — and hey, sexy too! — and luckily there are so many amazing options out there now. Especially since one piece swimsuits have risen in popularity recently.
In this post, I'm excited to feature a roundup of the stylish one piece swimsuits I wore on our vacation to Florida, and some of the options I'm eyeing for upcoming trips and this summer.
Let's dive in! Pun intended.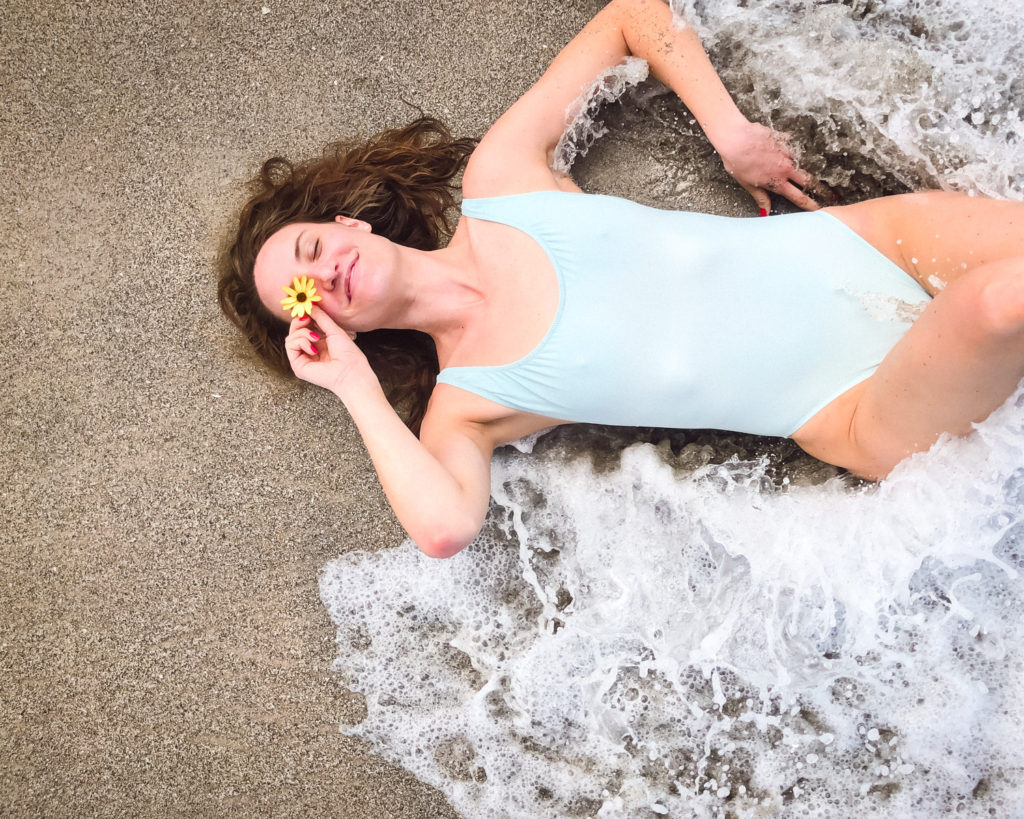 You guys, this suit! In what's definitely a throwback to the early 90s and the style that made Baywatch so popular, this suit is a great option for those who like a high-cut leg and open back. It's very flattering – yet covers all that it needs to – while still being just the right amount of sexy. I really love the simple design, and also love that it comes in a ton of different colors including pink, blue, black, white and green.
If you like this style, you should also check out the Rounded V-Neck One Piece Swimsuit and Underwire One-Piece Swimsuit! Both are beautiful options that are clean, simple, and stylish.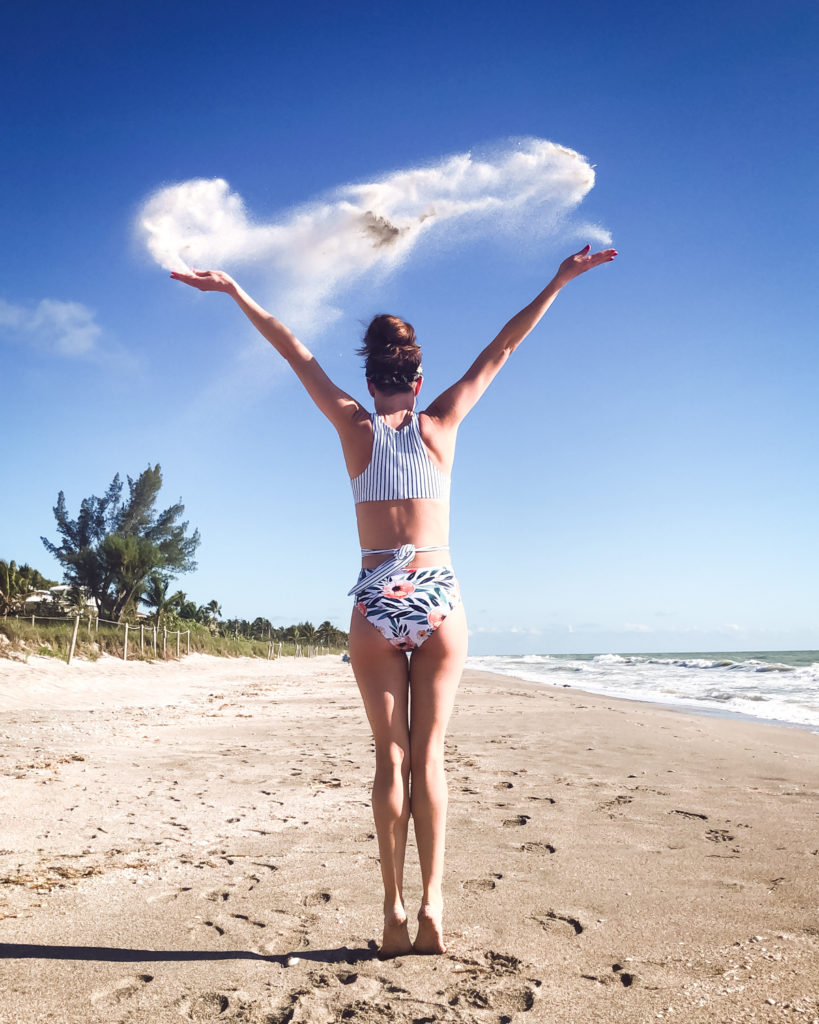 I bought this suit on a whim from Amazon. The mixture of stripes and florals caught my eye — it's such a fun print pairing — the price was on point with it being under $30! I love this design because it defines my waist, and it's very supportive. I found it to be comfortable with plenty of coverage.
I'm wearing a small here, and I will say after wearing it that I wish I'd sized up to a medium. In the small, the top was just a little tight on me, however it wasn't enough to be uncomfortable. Shown here is the multi-color option, but it also comes in green and white.
Shown here wearing a chiffon floral headband, which comes in a pack of 4 and has the cutest designs!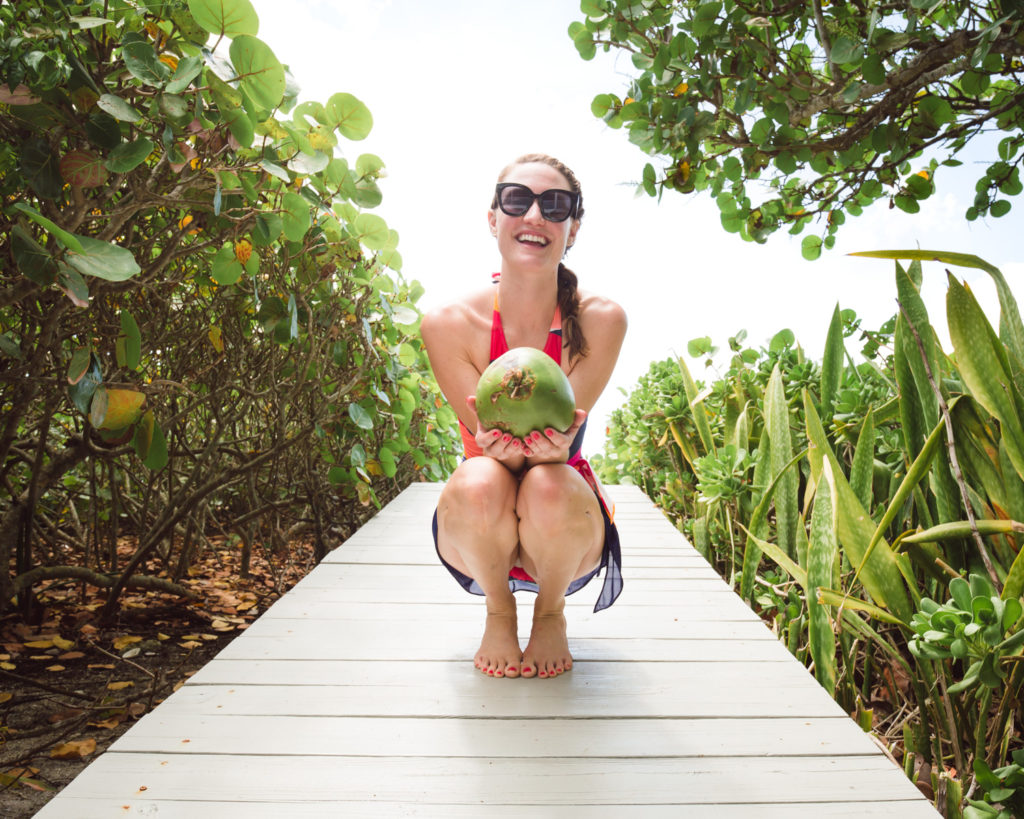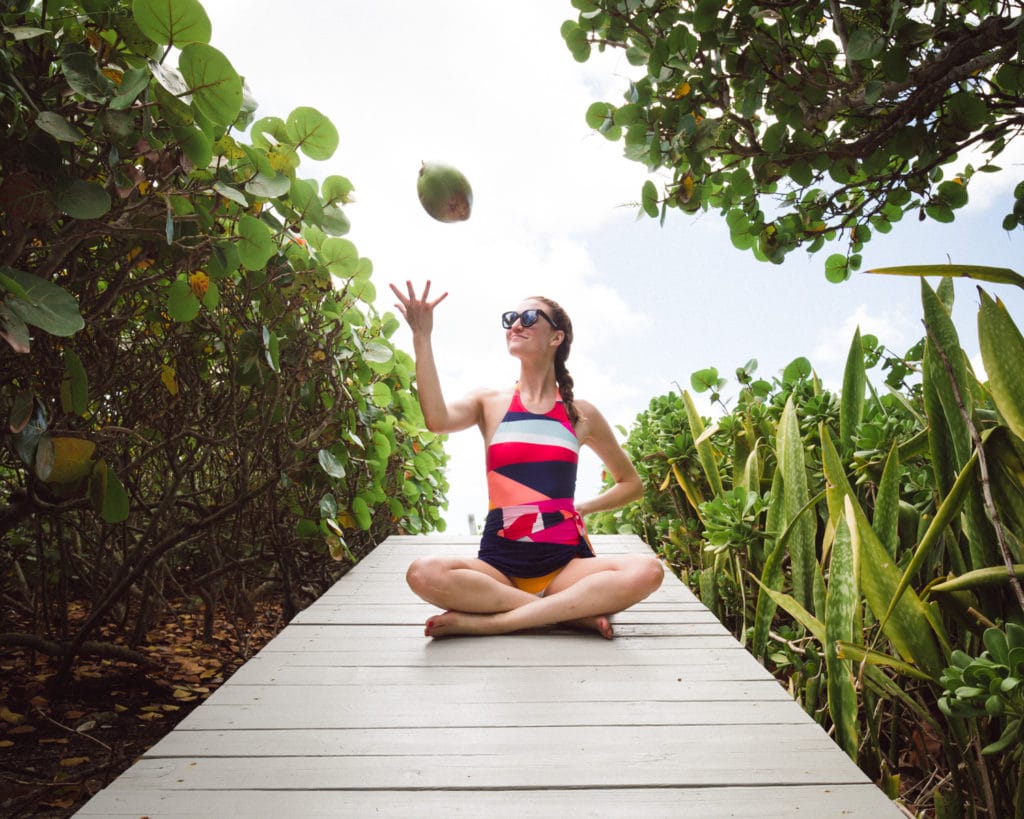 Hermoza is a newer brand that is all about classic, timeless silhouettes with high-quality materials. They're a great option to check out if you want a swimsuit that's not too revealing. I have to say, of all the suits I wore, I felt this one has the most coverage, but not at the expense of style! The best of all worlds. The suit shown here is the Genevieve One Piece in "Sword Lily" print, which I paired with their short sarong cover up in navy.