16 Postpartum Swimsuits That Cater To New Moms
Breastfeeding, c-section, or all the above? We've got you covered.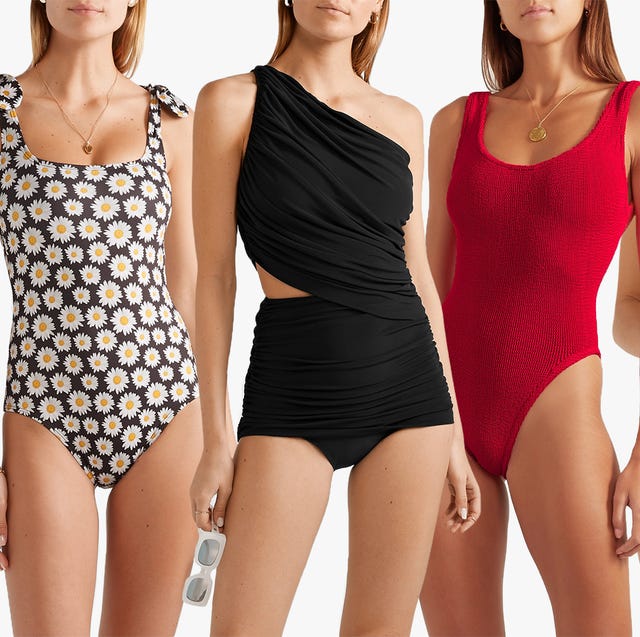 Here's the thing about #mombod, #momlife, or #mom-fill-in-the-blank: There's no such thing as one-size-fits-all when it comes to the insane, unpredictable, gut-wrenchingly wonderful experience of having a child. The emotional, mental, and physical factors all vary wildly, and I promise—you're setting yourself up for something bad if you go down the curvy, winding path of comparison.
Take, for instance, the task of finding a swimsuit post-baby. I know what would matter to me as a new mom, but there are factors I can't possibly comprehend or didn't have to deal with (like a c-section scar or timing: My daughter was born in November, when bathing-suit season was blissfully in the future).
"Everyone has unique needs," Sabra Krock, the co-owner and creative director at Everything But Water, told me. "Women who are still breastfeeding might want the ease that comes from a bandeau or tankini top. People who had c-sections typically prefer styles that don't have to pull over their heads. If they're looking for something that flatters or sits softly on the tummy, one-pieces with ruching or texture and banded bikini bottoms are good options."
Here, a roundup of stylish suits that are especially perfect for new moms.